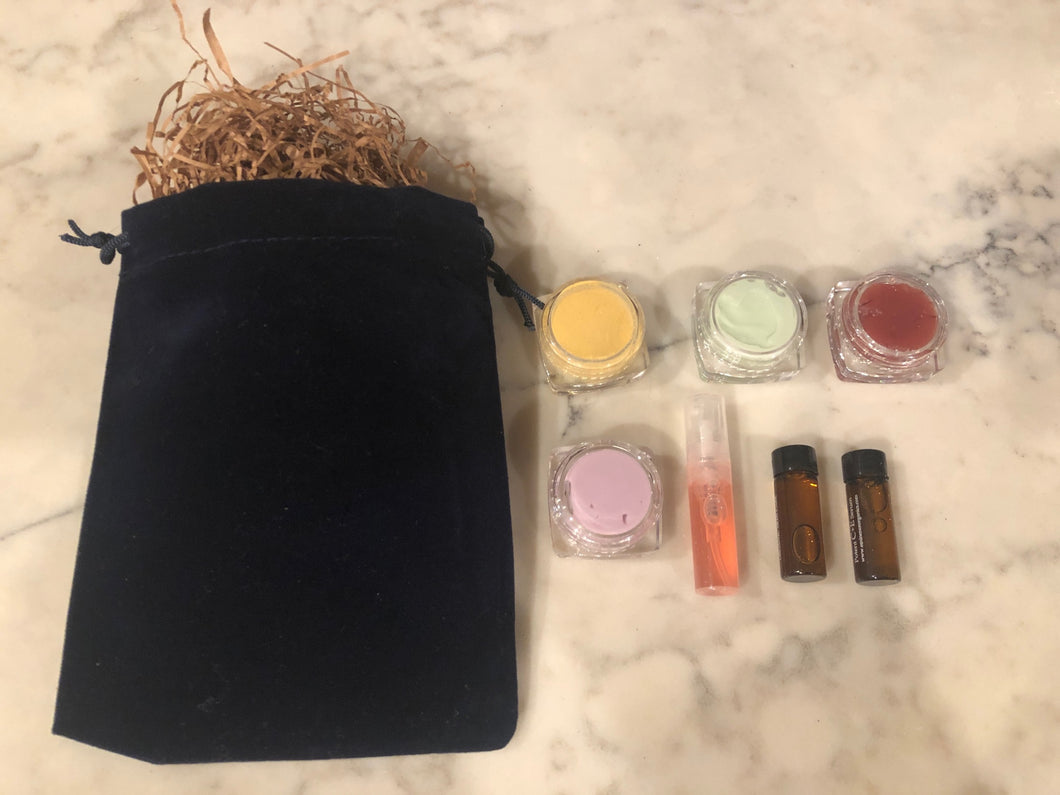 Glow at Home Facial Kit
Regular price $125.00 Sale
Missing your regular facials or making self-care a priority?
Kit contains sample sizes of Cleanser, Exfoliant, Facial Oil, Treatment Masque, Toner, Serum, Moisturizer, Eye Cream, step-by-step instruction card and a voucher for $100 to use toward full sized product purchases OR a Virtual Session so I'm there guiding you.
Choose your version - Gentle for sensitive, reactive or dry skin OR Spicy for clogged pores, dullness, uneven pigment, unbalanced oil production.