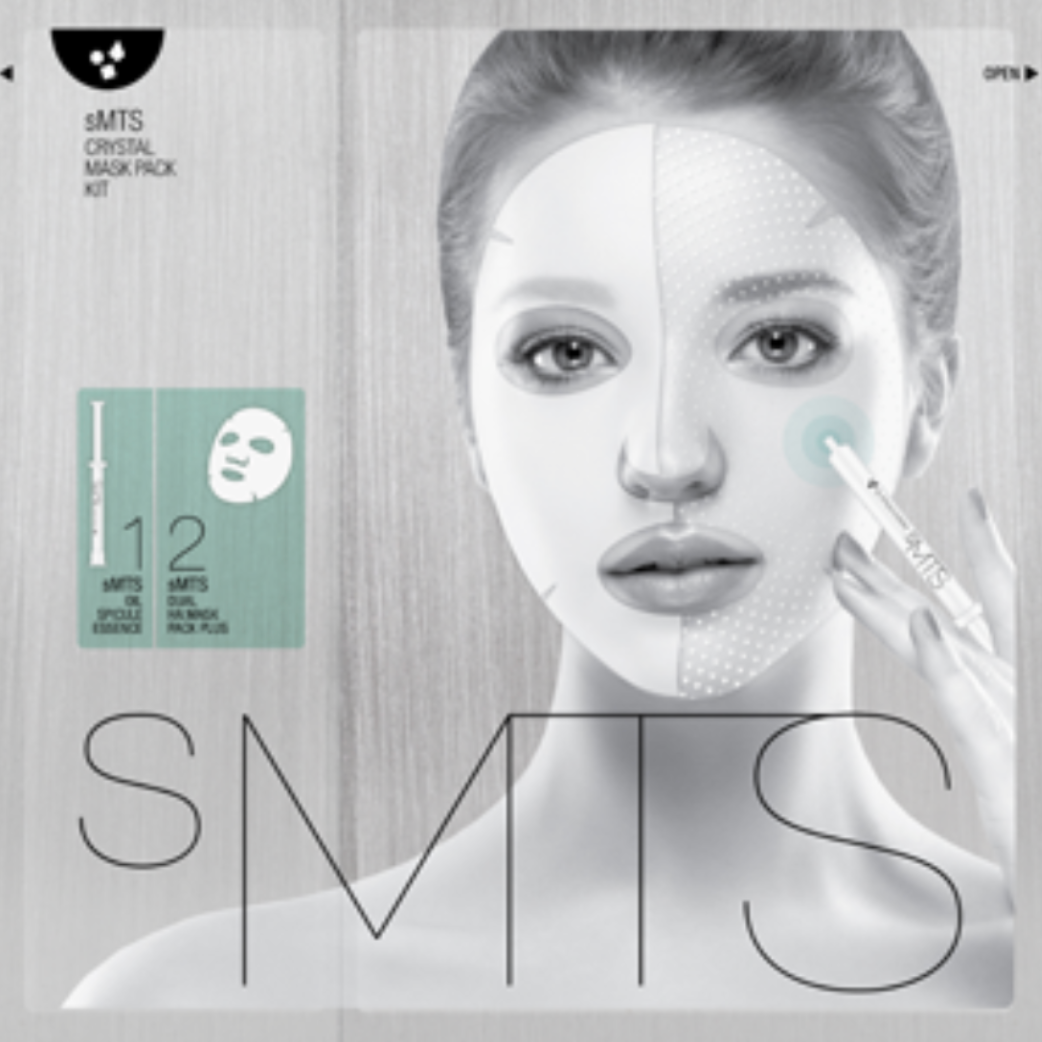 sMTS Crystal Mask Pack Kit
Regular price $35.00 Sale
A two step home treatment featuring exfoliation with mild spicules and hydration with hyaluronic acid.  This kit is used between professional facial appointments for skin maintenance and to further your skin care goals under your esthetician's guidance.
Exfoliation can be stimulating for some clients.  If your skin is more on the sensitive side, start with one kit every 2 weeks, then increase frequency to weekly if desired.  
How to use: 
Cleanse the skin with the sMTS Moisturizing Foaming Cleanser.  Blot dry.

Apply the contents of the tube (exfoliator) evenly across the entire face; massage in for 30 seconds using small circular motions.  Leave on!

Apply the sMTS sheet mask over the exfoliator you just applied.  Leave sheet mask on for 20 minutes.

Remove the sheet mask, leaving product on skin.  Follow with sMTS Multi-Protection Day Cream or sMTS Effect GF Night Cream.