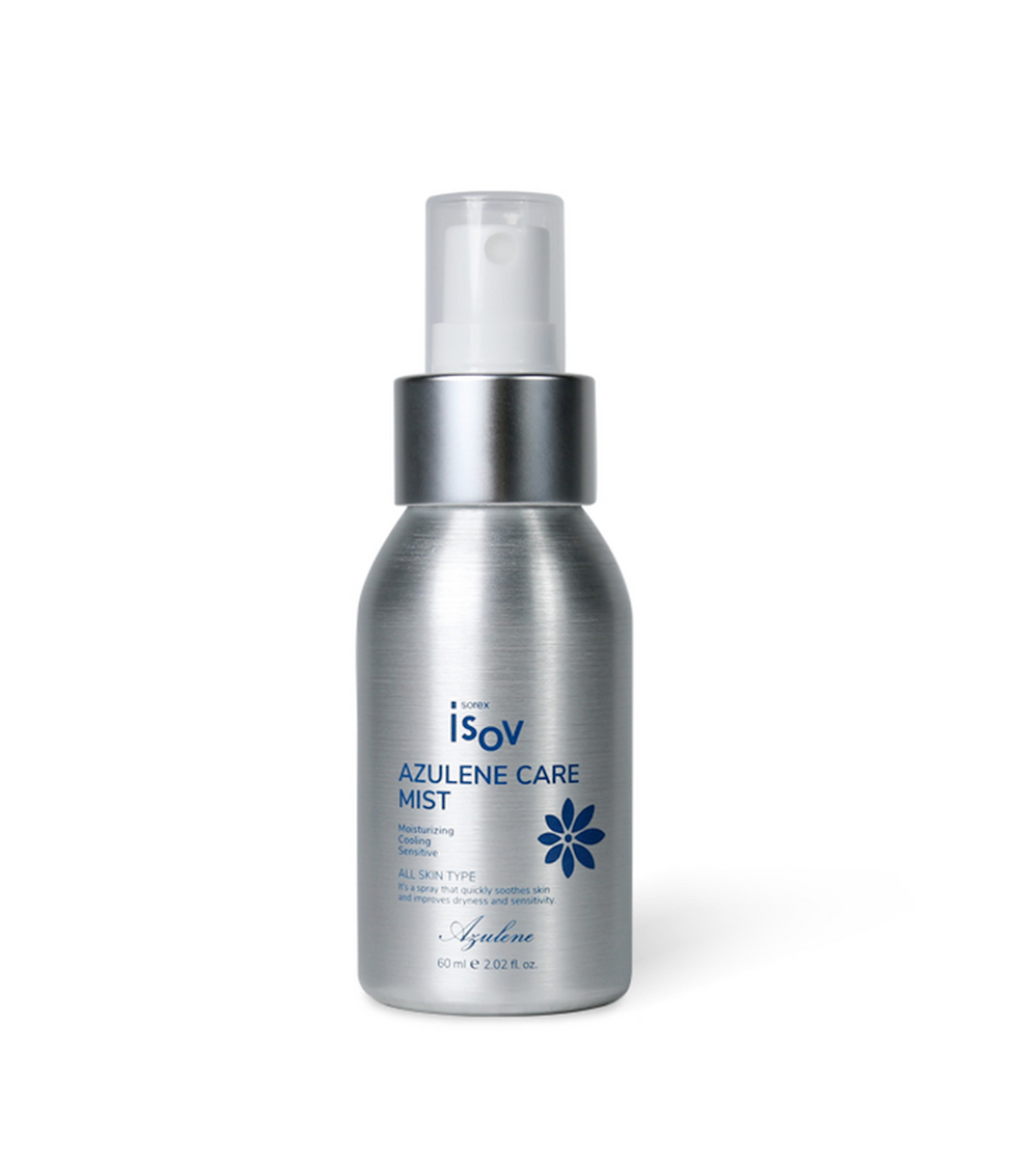 ISOV Azulene Care Mist
Regular price $49.00 Sale
Azulene Care Mist is a delicate mist with soothing herbs, and is quickly absorbed by the skin, adding moisture and calming redness and irritated. 
Contains Guaiazulene, also known as azulene, an extract from chamomile flowers, which calms sensitive skin, strengthens skin barrier, adds a layer of protection to the skin.  Has antibacterial, anti-Inflammatory, and antioxidant properties.
Also contains;
Hamamelis Virginiana Extract - calms skin irritation, natural plant astringent.
Xylitol - Moisturizes the skin and inhibits inflammation, cooling effect that soothes the skin.
Inula Britannica Flower Extract - Improves skin tone, inhibits melanin products, Isov patent ingredient.
Allantoin - Soothes Dry Skin and wound healing properties, replenishes skin moisture.
Directions: After Cleansing - spray a fine mist 20cm away from face then pat into skin.
Uses;
Use instead of toner
Use before applying makeup
Use as a makeup setting spray
Use throughout the day to rehydrate skin
Use after LED light therapy
May use on other body parts
Great post sun exposure
60ml