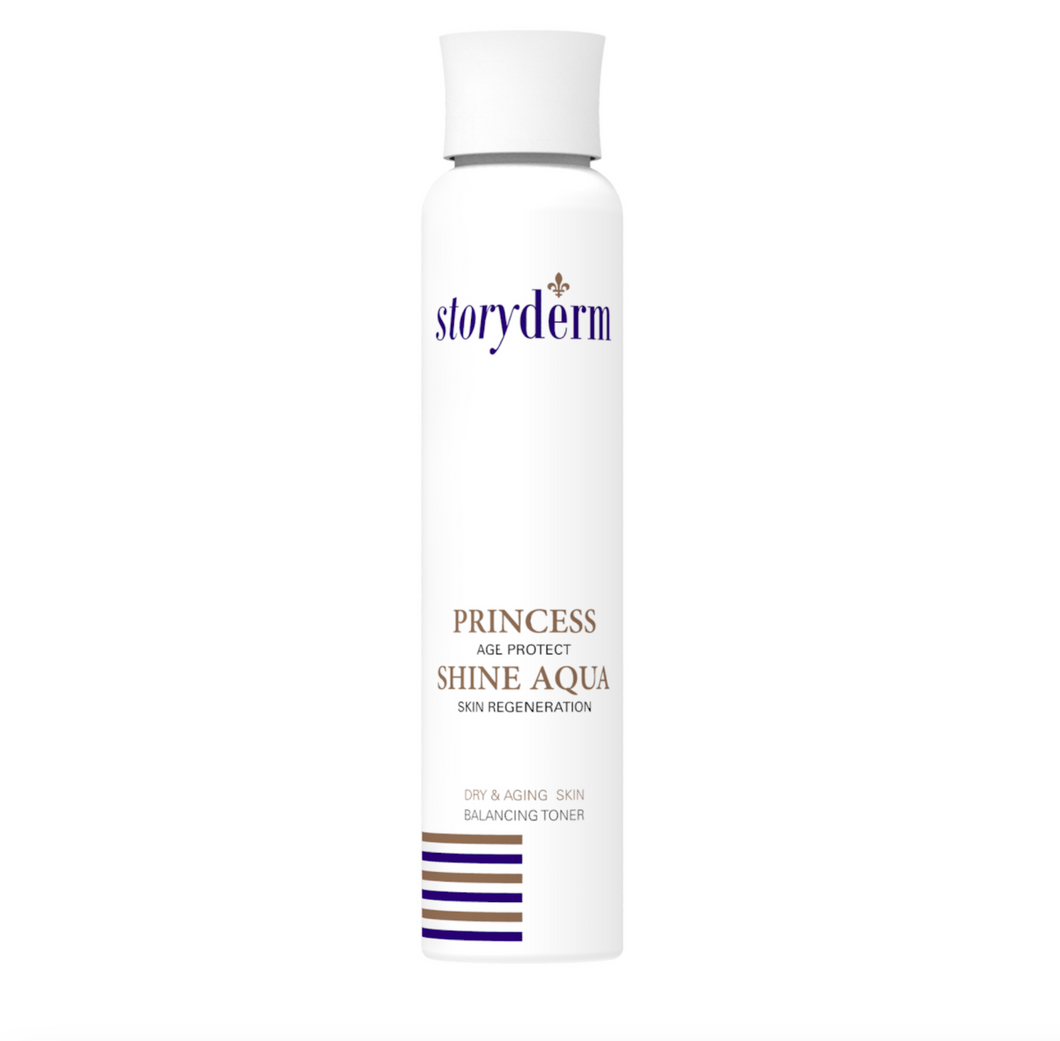 StoryDerm Princess Shine Aqua
Regular price $54.00 Sale
StoryDerm Princess Shine Aqua is the Korean Beauty equivalent of a toner, but its feel is slightly more viscous.  This weight helps with hydration along with;
- sodium hyaluronate, a smaller molecule than hyaluronic acid that is able to penetrate further into the layers of the skin because of its smaller size. Sodium hyaluronate is a powerful humectant that attracts and holds on to water, making it a go-to skin hydrator.

- hydrolyzed collagen, also known as collagen peptides, is broken down into smaller parts so it can be easily absorbed and used by your body. Collagen protein has been shown to reduce wrinkles.
- machilus thunbergii bark extract: a skin conditioning extract that is anti-inflammatory, antioxidant, and anti-microbial.
150ml